World Children's Day on the 20 November marks the anniversary of the adoption of the Convention on the Rights of the Child - it is a global day of action for children, by children. To celebrate the day, we partnered with Sightsavers to provide a number of children of the childhood blindness project in Nigeria with art materials, sketch pads, footballs and backpacks. Schools from the area brought children together to attend the event where they were encouraged to express their creativity by drawing something they like or something that they aspire to have in the future.
Here, we share some of the highlights from the day.
Dreams from Nigeria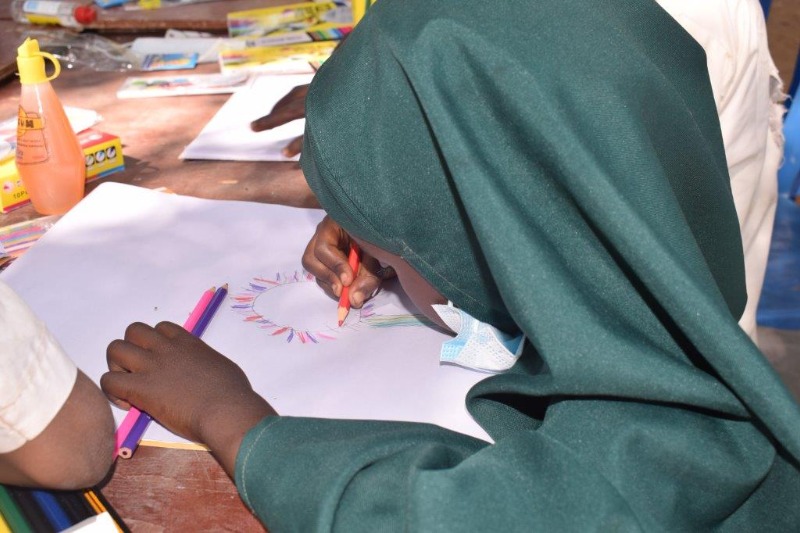 The drawing activity for World Children's Day drew children from different schools in Zaria and Ikara Local Government Areas who have been given glasses or undergone surgery.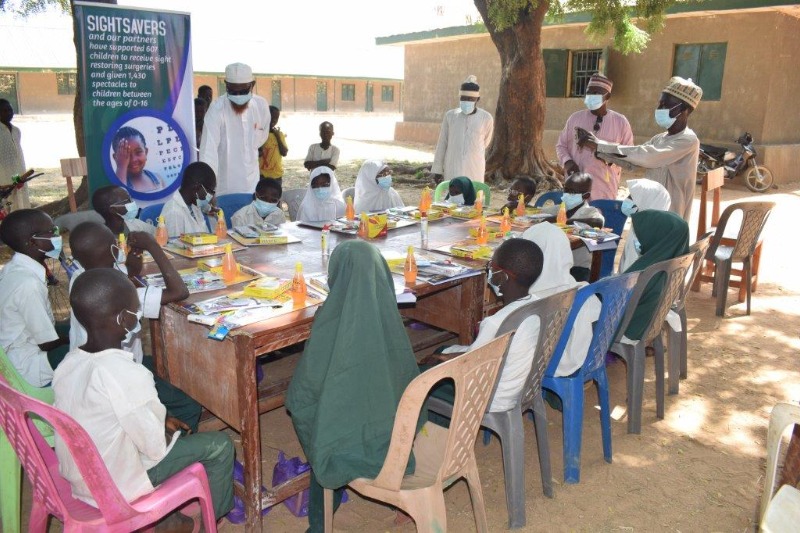 The children showed a lot of creativity - they expressed different things from objects they like, to items that depict what they would like to be when they grow up.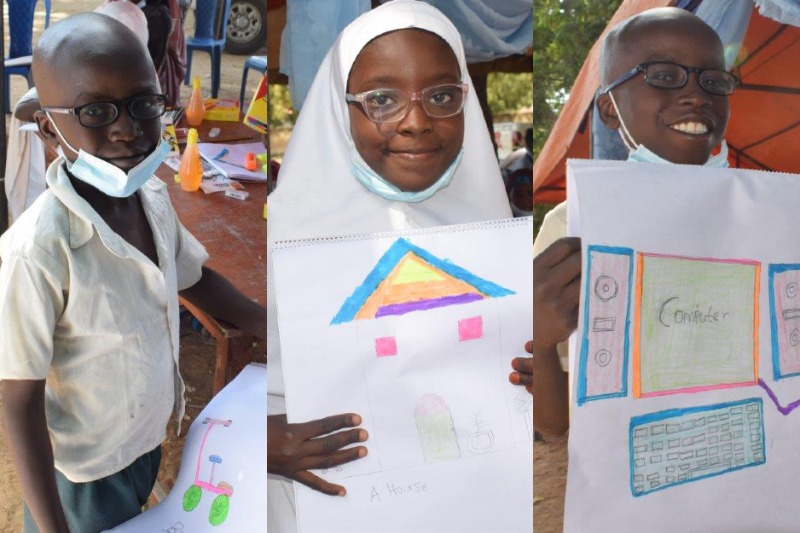 At the end of the activity, each child was given a backpack and participating schools given footballs.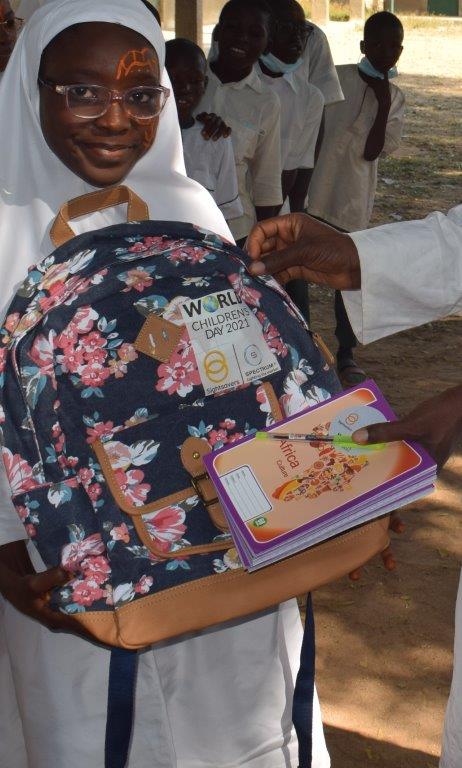 Yusuf Yahaya, a 14-year-old primary school student reflects on the day: "I am happy that I came because I got a lot of items that I can use in school. When I grow up, I would like to be a teacher because I will like to share all the knowledge I have with others."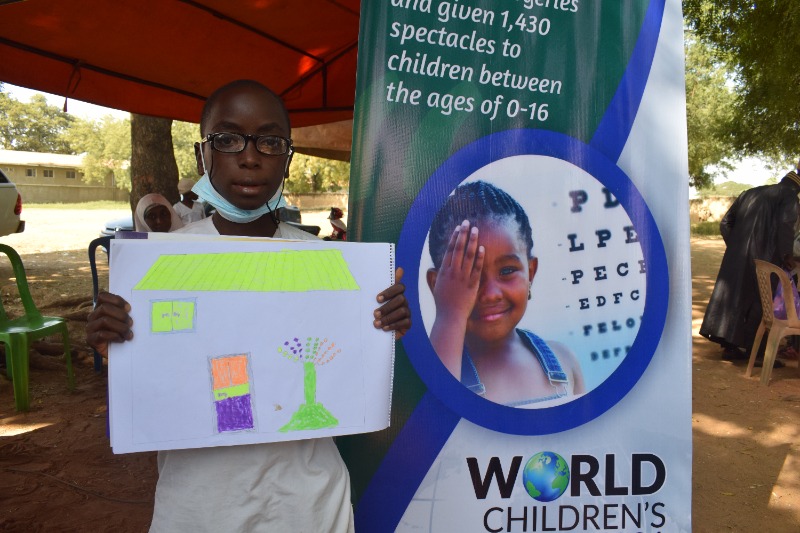 Hamza Yusuf, a 12-year-old primary school student, told us: "I would like to be a doctor so I can help my community. I am so happy I got to participate in the painting activity that I drew 3 objects on my sketch pad."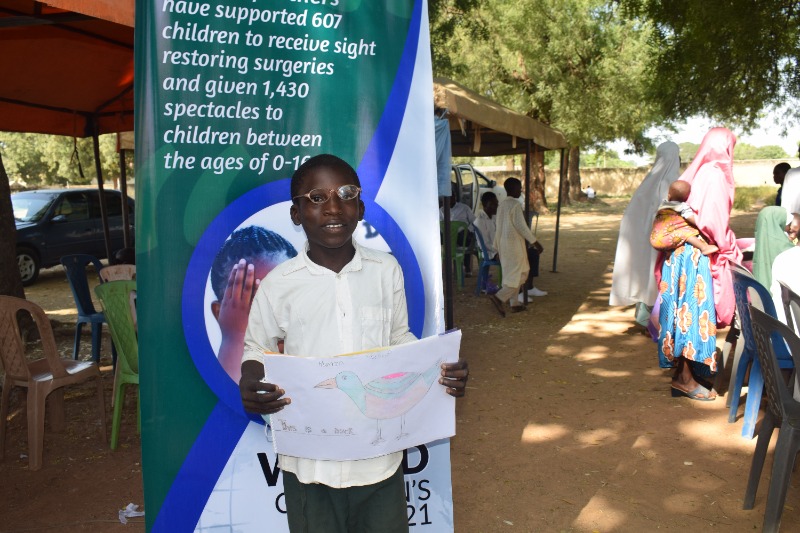 Hamza is a beneficiary of the Sightsavers childhood blindness project in Nigeria which aims to help girls and boys have improved access to quality eye health services in Kaduna, Sokoto and Zamfa: "I have been using these glasses since I was in primary 4 and they help me see better so I wear it all the time. I am very grateful to Sightsavers and Spectrum markets for helping me see better and giving me these items, I can use at home and school."
Enabling children to achieve their dreams by reducing vision impairment
Globally 2.2 billion people have a vision impairment and of these, at least 1 billion people have a vision impairment or blindness that could have been prevented or is yet to be addressed. This burden weighs more heavily on underdeveloped countries, and on vulnerable communities. Inspired by Sightsavers efforts to protect sight and reduce the number of children who are going needlessly blind for over seven decades, Spectrum Markets became a corporate partner of the Sightsavers childhood blindness project in Nigeria in April 2021. From just the first half of 2021, the project has enabled: 163 cataract surgeries and 111 community health workers and 901 teachers trained on eye health.

Spectrum Markets charity partnership with Sightsavers is part of the organisation's wider efforts in supporting the UN Sustainable Development Goals (SDGs), in particular Goal 3 - in ensuring healthy lives and promoting well-being for all at all ages.
Photography: Sightsavers/Barbara Anang Marok