This month we celebrate three years since the launch of Spectrum Markets. The past year has been defined by the addition of new members and partners on our venue. With each new connection we make, Spectrum Markets is strengthened in our mission to create A Better Way of trading by enhancing market access and enabling greater openness and transparency.
Current tech partnerships and members
This year of new connections has also been a year of growth. In Q3 2022, Spectrum Markets experienced a 103% year-on-year increase in securitised derivatives traded on our venue. We have also diversified our product offering with innovations such as turbo warrants on crypto-assets.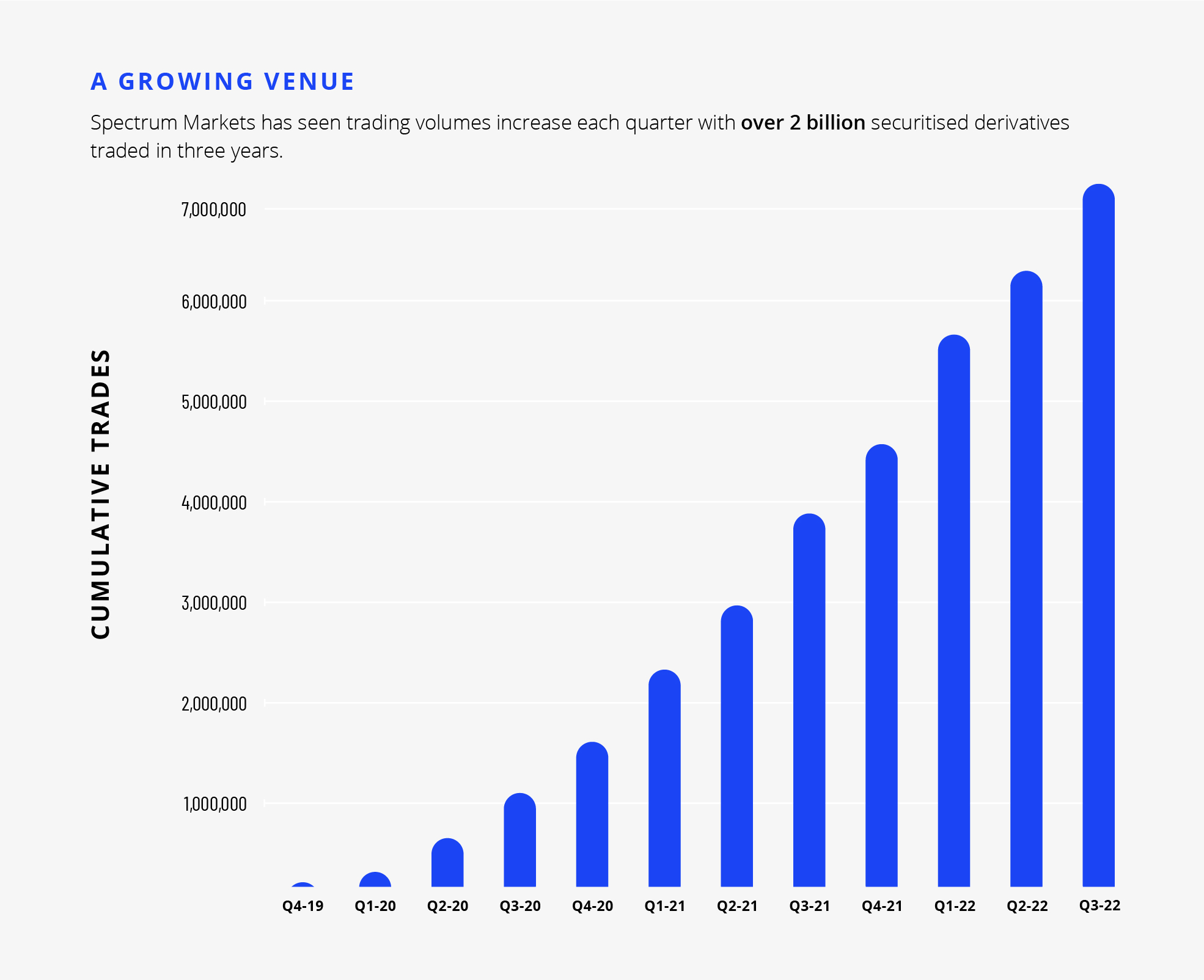 READ MORE
READ MORE
Spectrum Markets' growth has not been limited to trading volumes. We have expanded our team, with each new member adding geographical reach, introducing alternative ways of thinking and renewed energy to our venue.
Every element of Spectrum Markets' long-term strategy is geared towards fulfilling our goal of harmonising pan-European trading, increasing fairness and transparency, creating A Better Way of trading.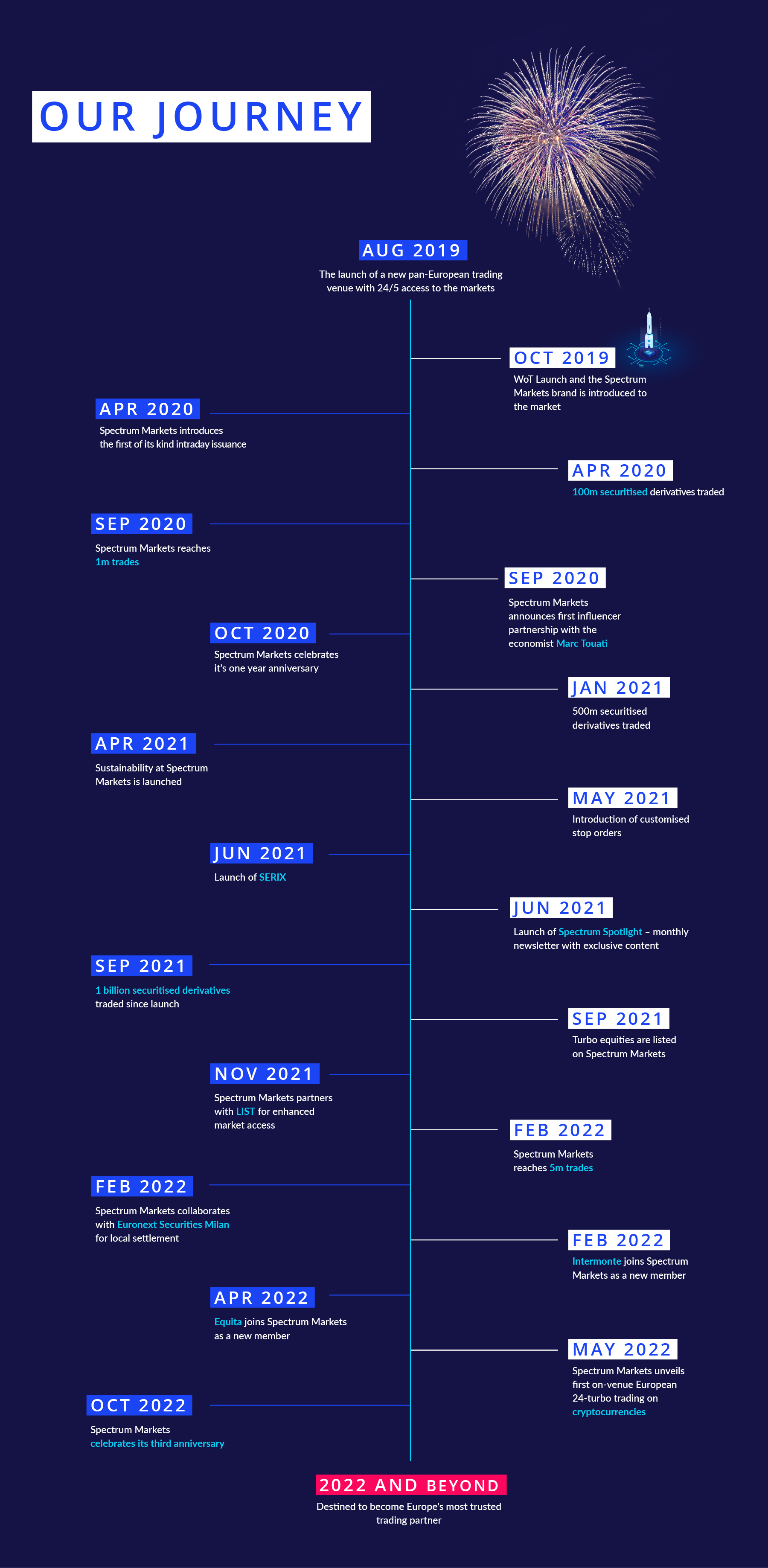 Spectrum Markets is building connections with the global community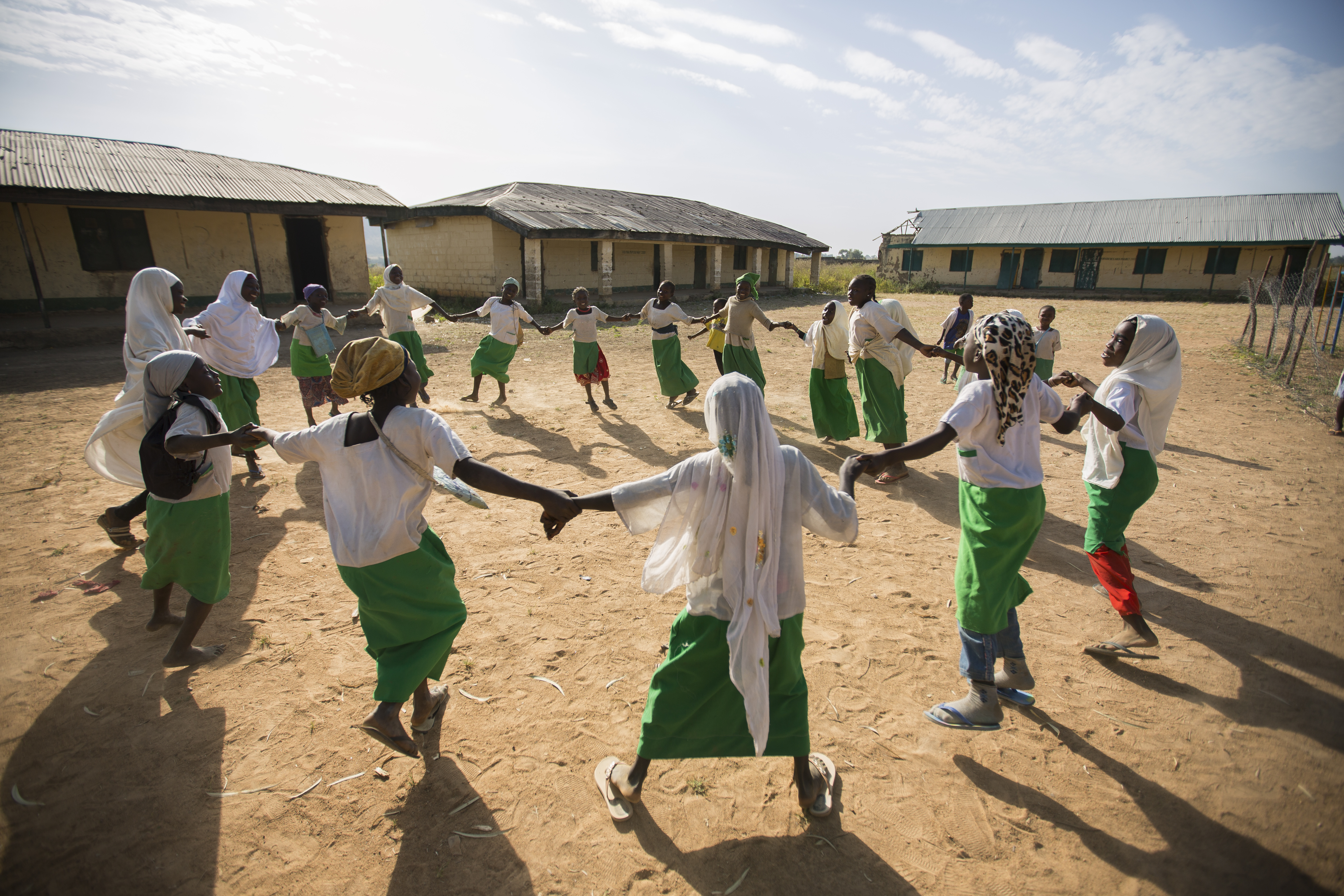 Our ongoing partnership with Sightsavers' Nigeria Childhood Blindness Project and our adoption of UN Sustainable Development Goals are the cornerstones of our commitment to real, meaningful social responsibility.
One year ago, we put in place a 12-month roadmap that promised to multiply the number of members and partners, and diversify the asset classes offered on our venue, accelerating flows across Europe. Today, we can proudly say that the past year has exceeded our own expectations and we are excited by the outlook for our growth in the year to come. This was only possible through the support and encouragement our team has received from the market participants in the securitised derivatives industry.
Thank you,
From all at Spectrum Markets.